When you use code Jennifer40 I receive a small commission at no charge to you, in fact you actually save when you use my code! Use Jennifer40 for 40% off of up to 3 pairs of glasses from ublins.com
One of my favorite ways to accessorize is by finding cute glasses that match my personality. Having to wear glasses can be kind of a bummer because sometimes they hide the glam makeup looks or they just don't look cute. Well Ublins.com has affordable glasses that match just about anyone's style, and you can use code JENNIFER40 to make them even more afforable!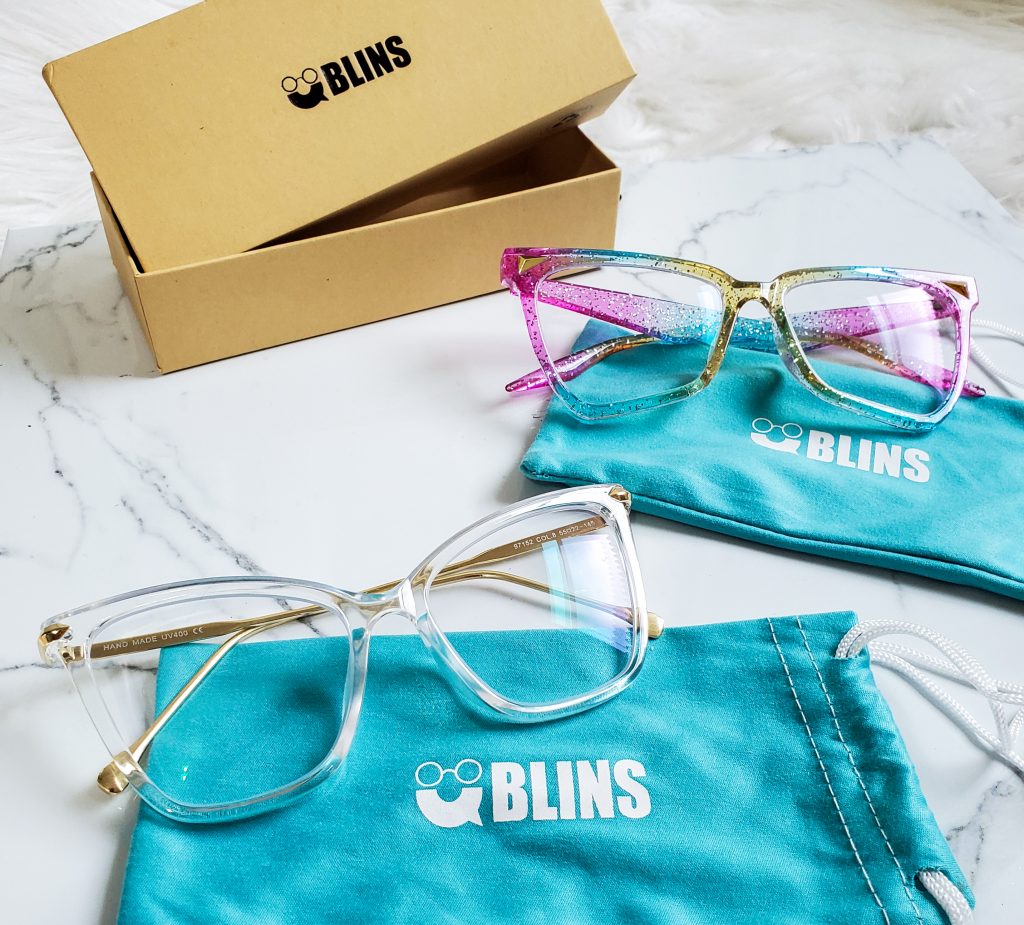 I recently received 2 pairs of trendy prescription glasses from Ublins.com and immediately fell in love!
The first pair was, of course, rainbow and glittery because I just love being extra and adding random pops of color to every outfit! They are a plastic multicolored frame that has glitter throughout… and in my opinion they are the perfect way to brighten your day!
Not ready to dive in with the bright colored funky glasses just yet? Well Ublins also sent me a pair of clear frames that are perfect for everyday wear! They also look amazing paired with that flirty date night outfit.
Glasses are truly the perfect accessory and can make or break any outfit so might as well stay on trend and fall in love with your glasses all over again! What style of glasses do you typically fall in love with? Let me know below and don't forget you can use code JENNIFER40 for 40% off of up to 3 pairs of glasses from Ublins.com