This post features affiliate links. If you purchase an item from the following links I make a small commission at no extra cost to you! Thank you for your support!
PIXI never fails when it comes to their PR Packages. Recently I received the NEW PIXI Pretties collection and was beyond excited to try it. Up until this package I had only tried their skincare. The glow tonic collection is PHENOMENAL, by the way.
Because I loved their skincare I had some high hopes for their makeup. This PR package came with a beautiful eye shadow palette, a glowing highlight palette, 2 lip and eye kits, 3 glosses, 2 single fun highlight shades, and a coppery eye shade stick!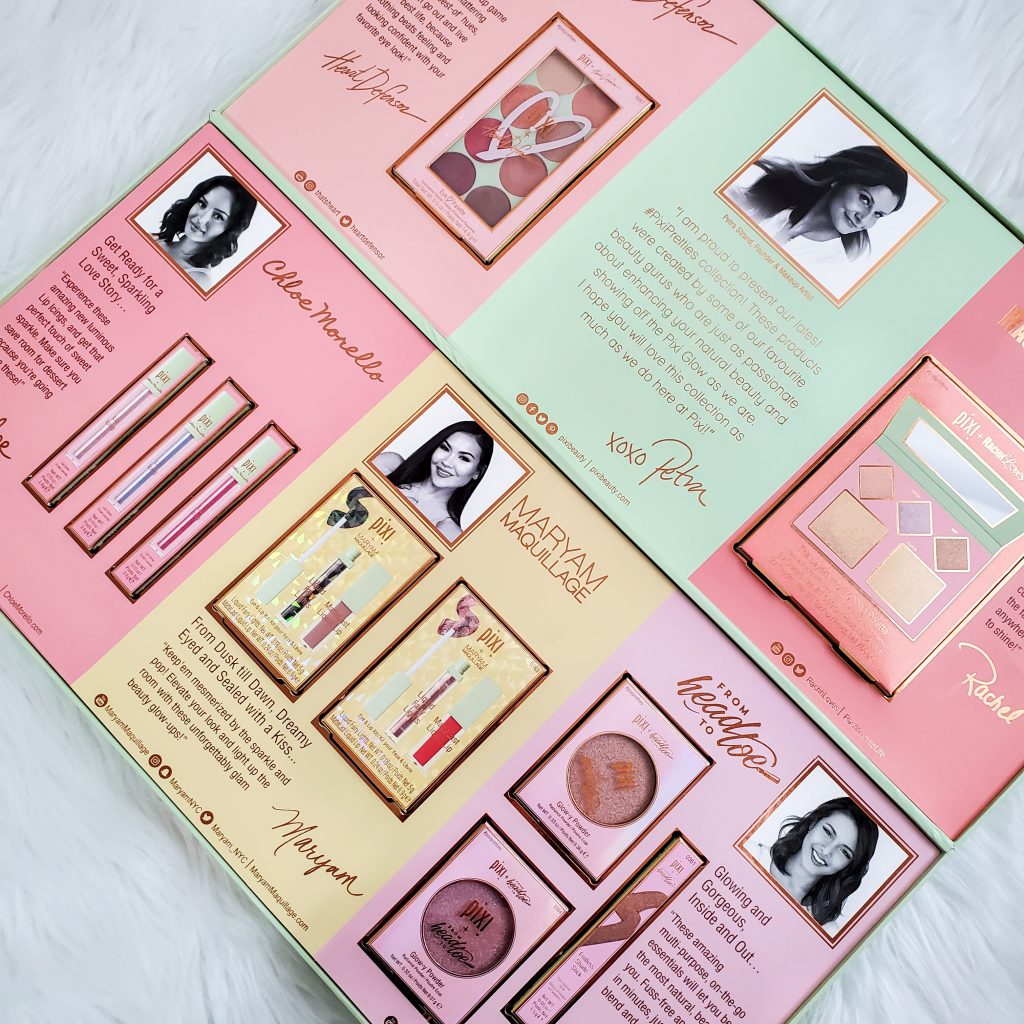 As of right now I haven't been able to play with everything I received but I immediately hit up the eye palette and highlighters! The eye palette has some GORGEOUS shades for fall!
I recently played around with 3 shades (4 if you count the nude I used to create a clean canvas for a my shadow) and created a fun look that reminded me of Fawkes, the phoenix from Harry Potter.
I paired this look with the shade 'Clutch' from the PIXI + Rachh Loves highlighting palette for a fierce highlight! For lipstick I just rocked my fav lippie from Killer Queens Cosmetics. (Use code BROCK for $$$ off your order at KillerQueensCosmetics.com)
I can't wait to try out the rest of the collection! Have you tried it out yet? What new makeup collections are you most excited to try? Let me know below and be sure to share this with all your makeup loving friends!