This post is sponsored by Aceshin. All Opinions are mine and mine alone.
I am always rocking jeans but am a SUCKER for a cute dress! Fall and winter always bring fun styles and prints. Today I am sharing one that is perfect as is for any season but if you add a sweater it would be the perfect dress for winter!
This beautiful boho striped dressed from Aceshin.com is a casual dress that you can dress up or dress down. The sizing is a little weird so I highly recommend sizing up. This dress fits great in most places but when I walk it does tend to ride up a little bit where the slits are.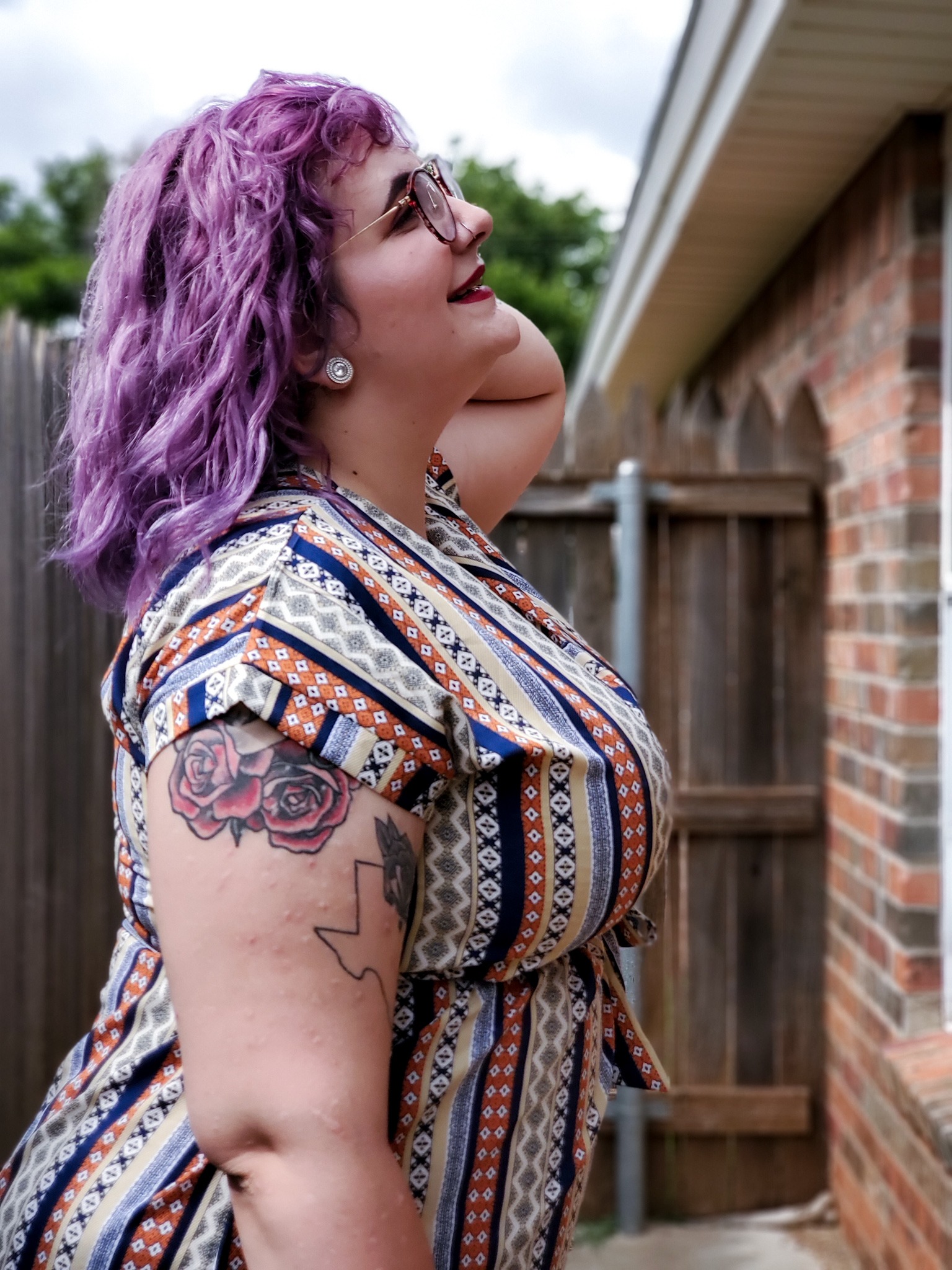 I am currently wearing a 1x and definitely could've sized up. At first I was a little worried about the cut of the dress and the build of my body but, the cut is very flattering for a plus size body shape and the style is affordable. It is short sleeved so for colder months I recommend rocking it with a solid sweater or cardigan!
I am so excited fall weather has hit Texas! How is the weather where you are? Also be sure to share with your friends and family!