This shop has been compensated by Schwarzkopf. #ShopSchwarzkopf #sponsored


Summer is coming to an end. Can you guess what that means? Time for a change of hair. I love dying my hair for different seasons. Something brighter for the Spring and Summer, and darker for Fall and Winter. Today, I am going to show y'all how to create a fun peekaboo hair color combination.​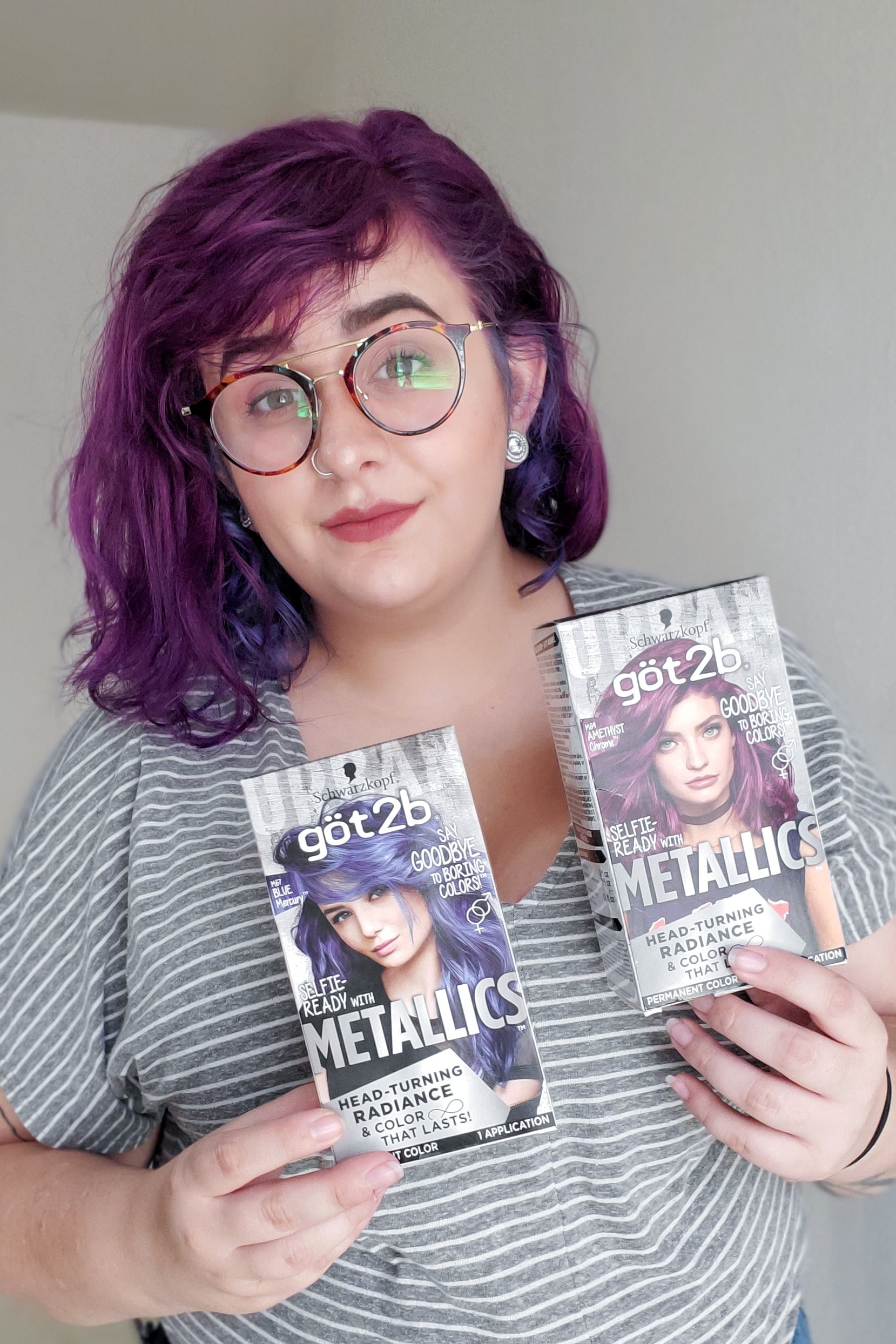 For this look, I used the Schwarzkopf got2b® Metallic dye in the shades Amethyst Chrome and Blue Mercury from my local Ulta. They have a wide range of different color dyes if you are wanting a lighter look. My hair prior to dying was dyed red with shadow roots.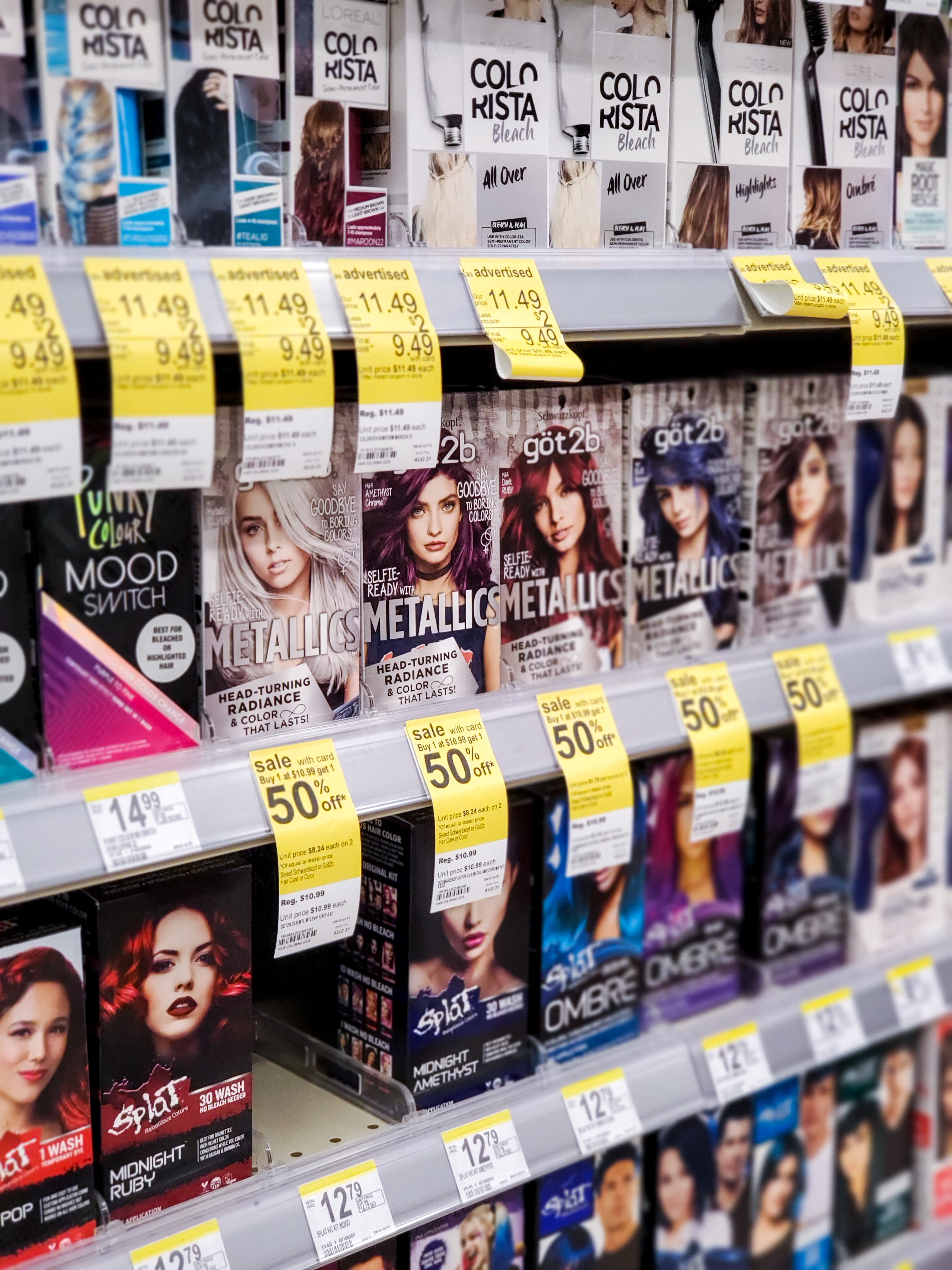 Walgreens has such a phenomenal selection of Schwarzkopf products that I also made sure to get my styling products there as well. For styling, I got the Schwarzkopf got2b® Glued Spiking Glue. The got2b® Glued Spiking Glue in the 6oz. bottle, which is the "#1 Styling Glue".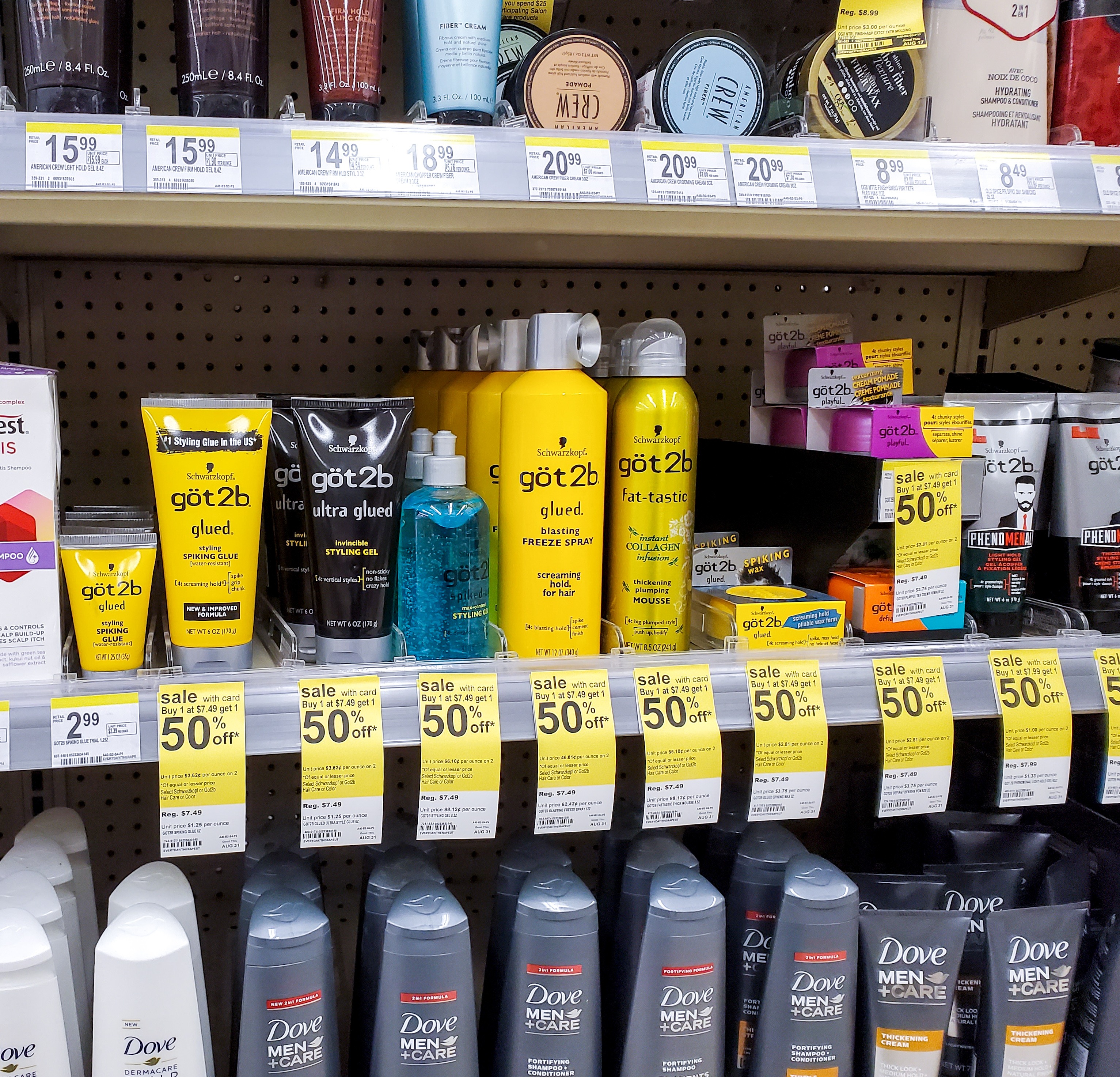 I absolutely love that Schwarzkopf products help inspire people to express their individuality whether it be their dye or spiking glue that helps your hair stand up and stand out!



Preparation


Since my hair was a completely different color than I was going for I decided to strip the color to start with a clean base so I could get the most out of my got2b® Metallic dyes. After lightening my hair and stripping the red, I usually give my hair 2-3 days to relax before dyeing it.


The very first thing I do any time I dye my hair is read over the instructions. It doesn't matter if it is the first time or billionth time using the dye, I always prep by reading the instructions. After that I make sure I have a towel that I can get messy to protect my skin and clothes. Definitely a big MUST.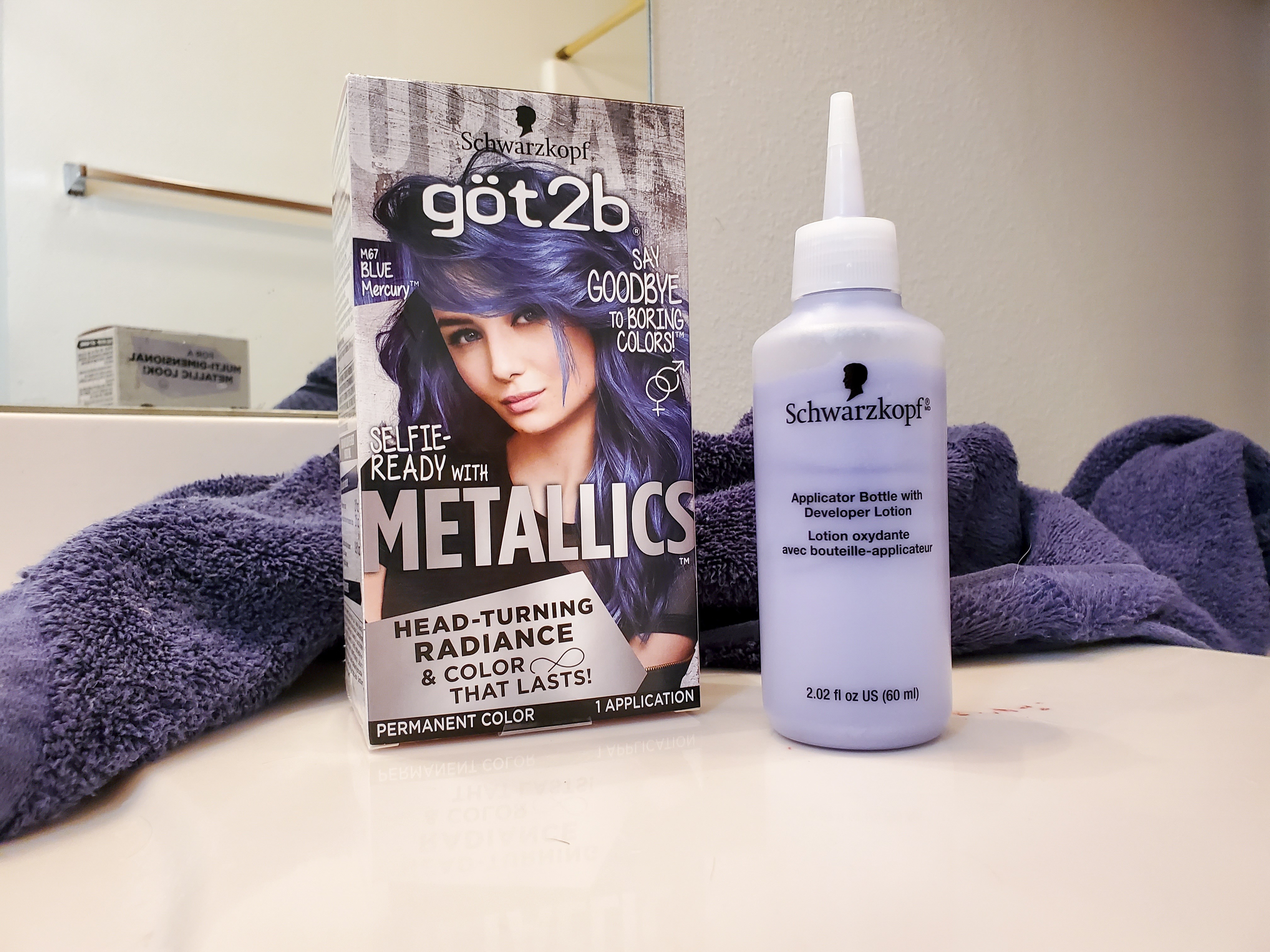 Dye Time!


Once I have my dye prepared and ready to apply, for this look, I decide where I want to put the different colors. In this case, I decided to put a little over half of my hair in a bun on top of my head and color what was left down blue, starting at the roots.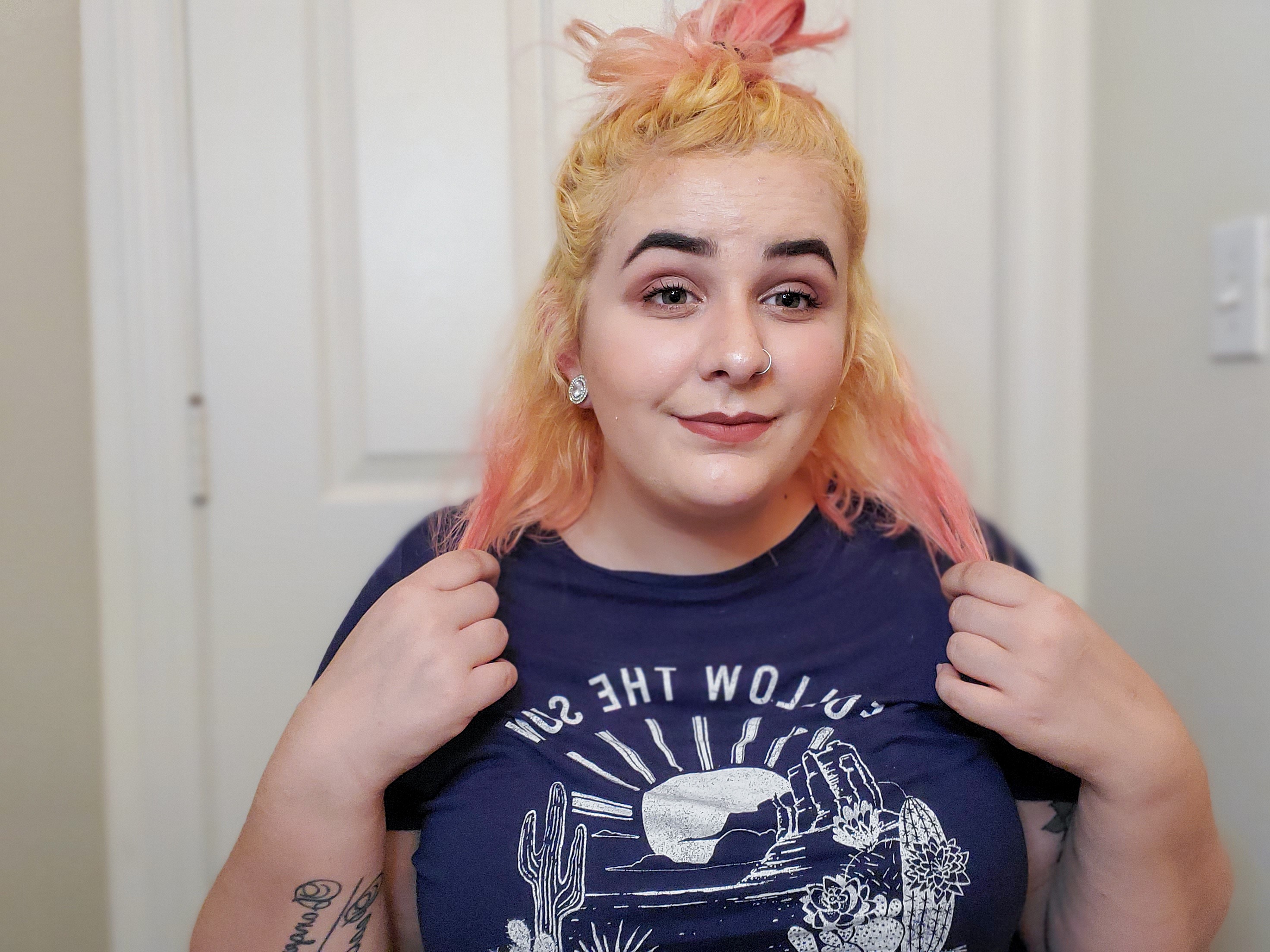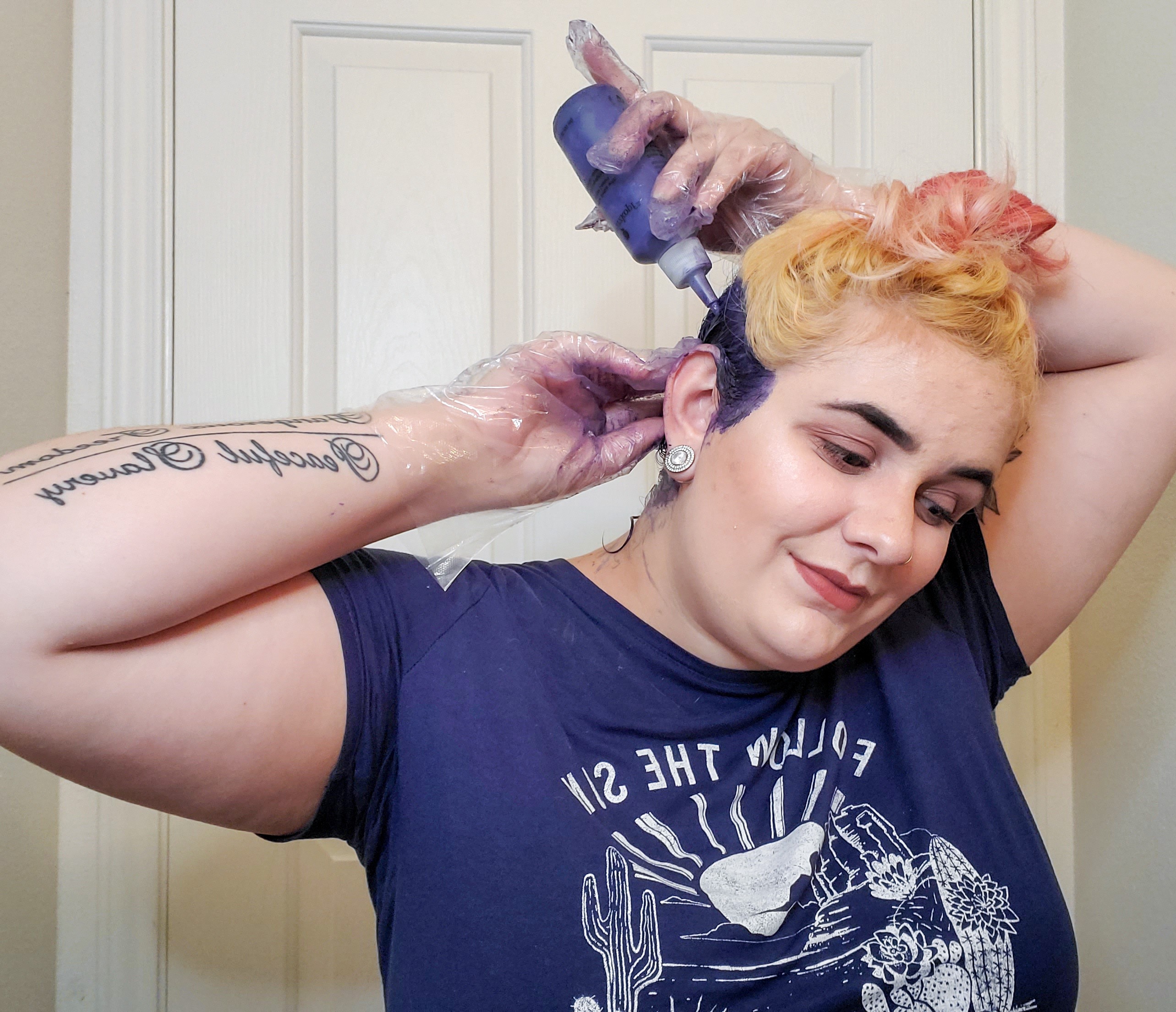 Doing this will give it the peekaboo effect! Even if you do not need all of the dye, I highly recommend making sure your hair saturated before moving on.


Once you have finished applying dye to the bottom layer of hair, now it is time to apply the second color. Before taking the top layer of hair down, I make sure to apply the dye to the roots that are right above the blue. This will ensure that the transition of colors is smooth and precise. Once the roots are saturated I cover the remaining hair in dye!


Small little side note: I used the got2b® Metallic dye in the shade Amethyst Chrome for the top layer of my hair. DO NOT panic if the dye goes on slightly pink… it will darken over time. I promise.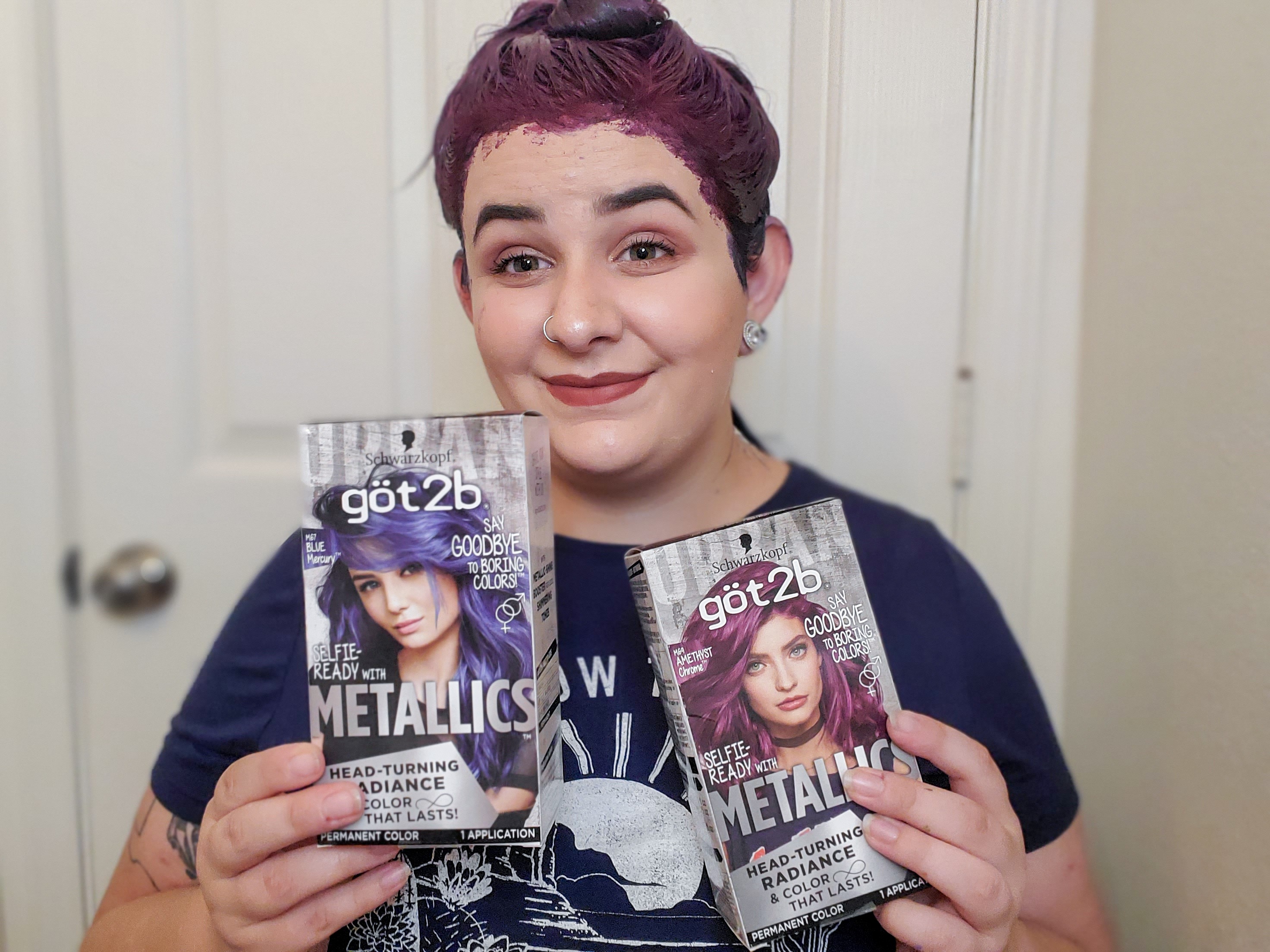 Once all of your hair is saturated in dye let it sit for the instructed amount of time then rinse.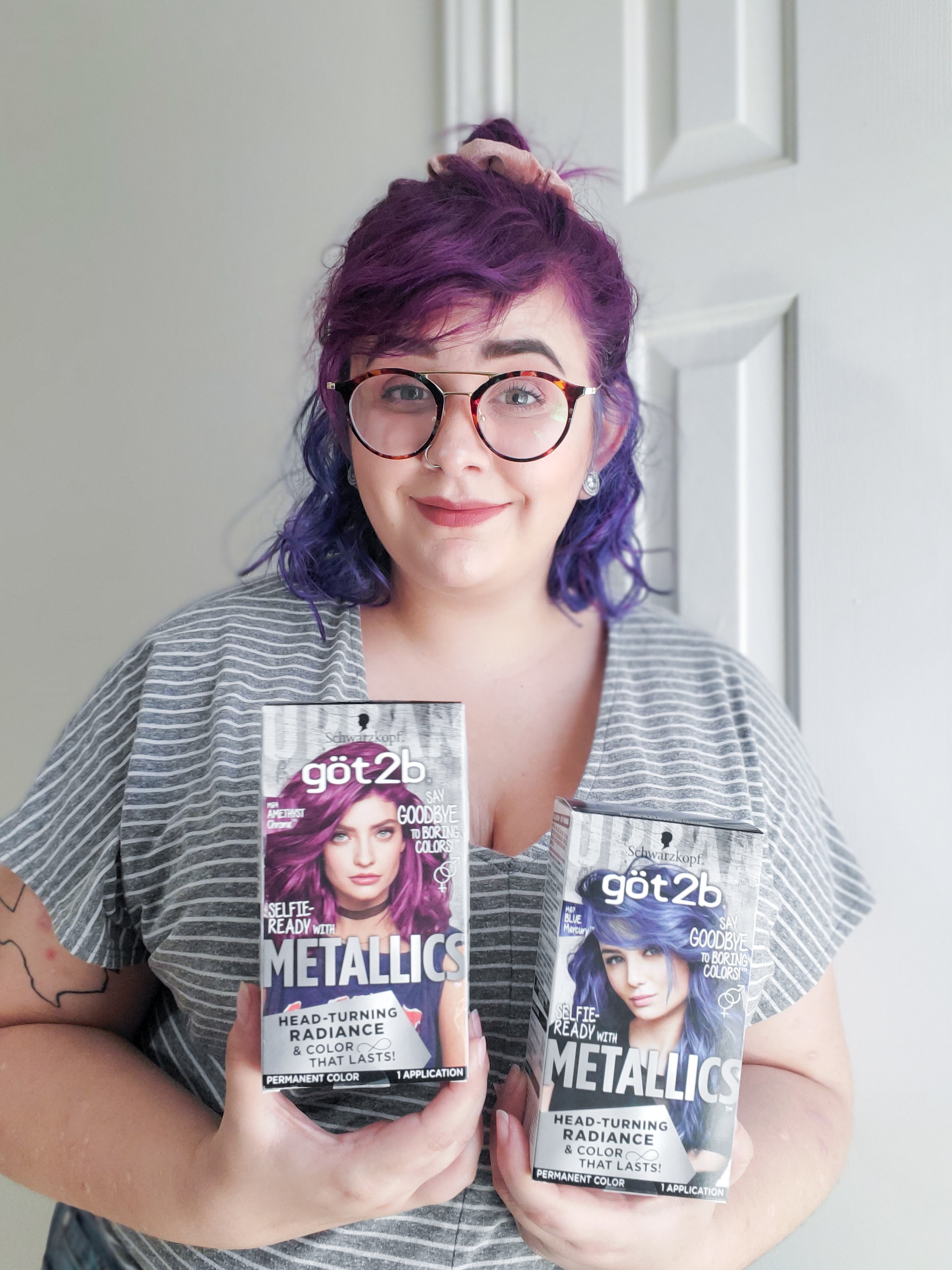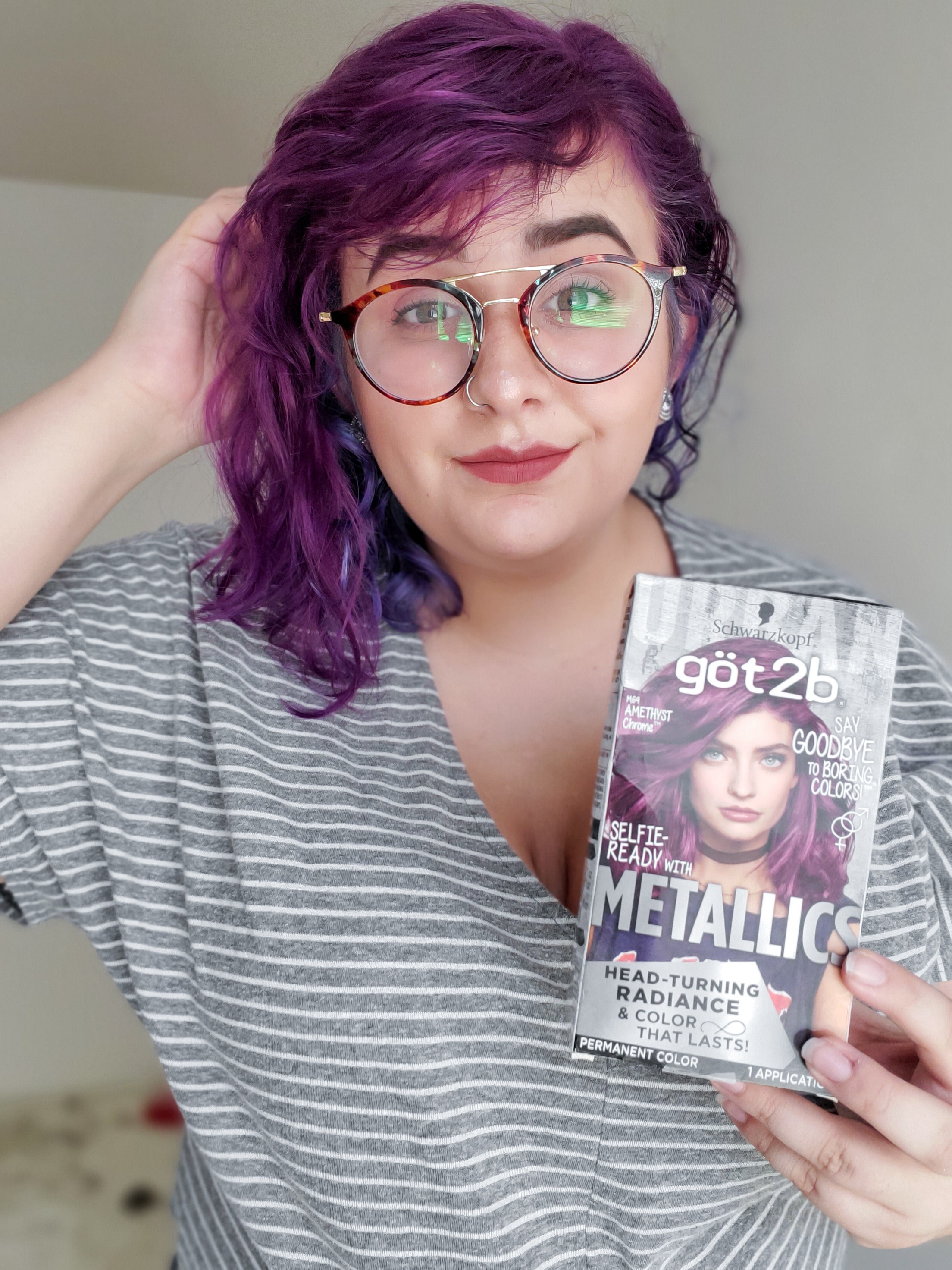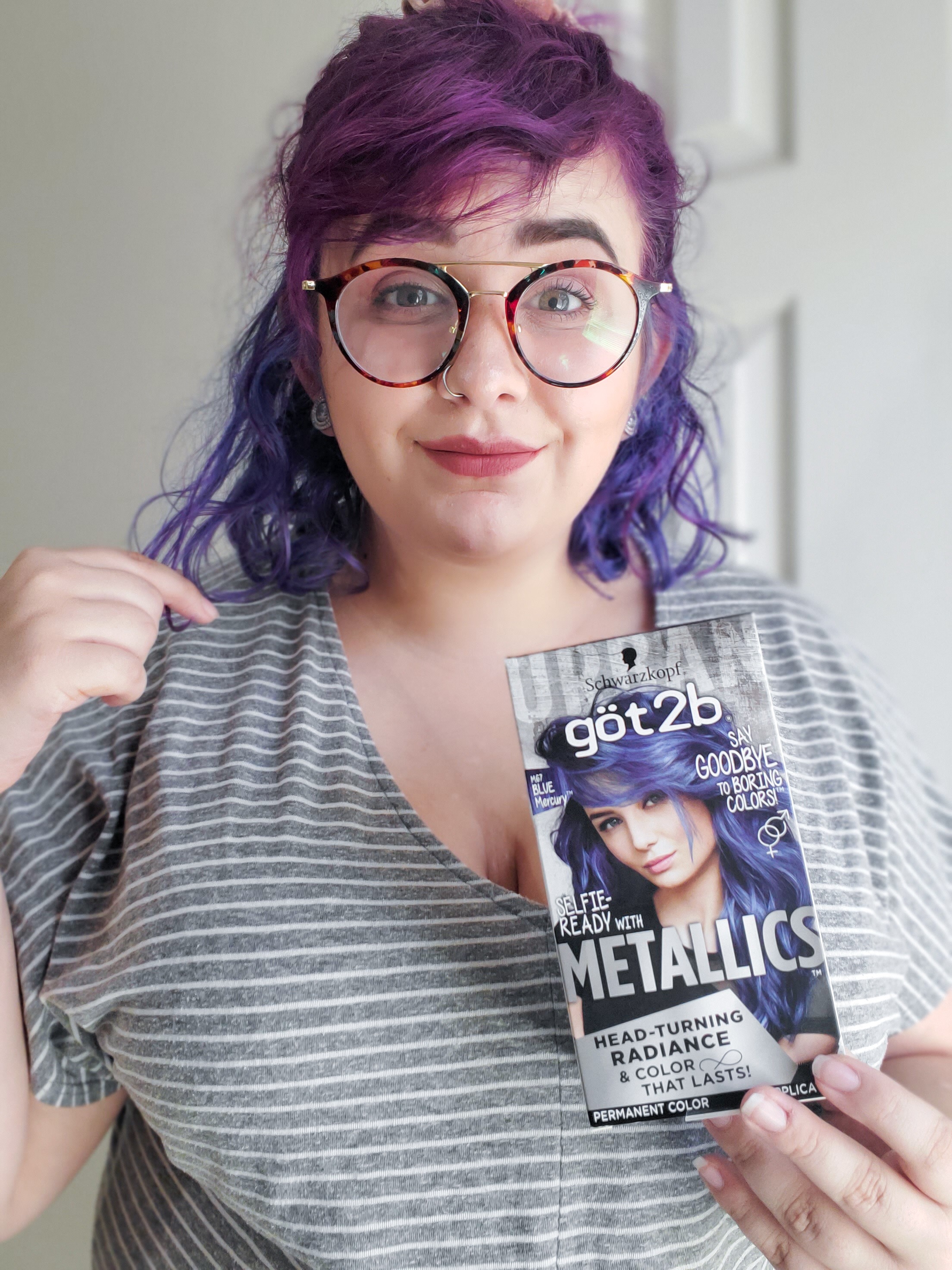 Styling


From straightening it to a half-up messy bun, the styles are endless. One of my favorite ways to style my hair is by adding some got2b® Glued Spiking Glue to my curls to give them a little shine and texture. It is a simple way to add some flare to any curly style.


Have dyed your hair a fun color or way before? Let me know in the comments below and make sure to share this post with your friends and family if you enjoyed it!