To end July I went with an amazing group of ladies on a trip to Ruidoso, NM. We stayed in the mountains and had a blast. If you haven't figured out yet Ruidoso is my favorite place to go when I want to get away.
For this trip we stayed in a beautiful 3 bedroom cabin (with a hot tub) called Deer Crossing. We rented it through Mountain Air Cabins. They are so friendly and have such amazing and clean properties that they easily have become the only place that I rent cabins from when I got to Ruidoso. Joe and I previously stayed at their Rain Dance Retreat property and LOVED it.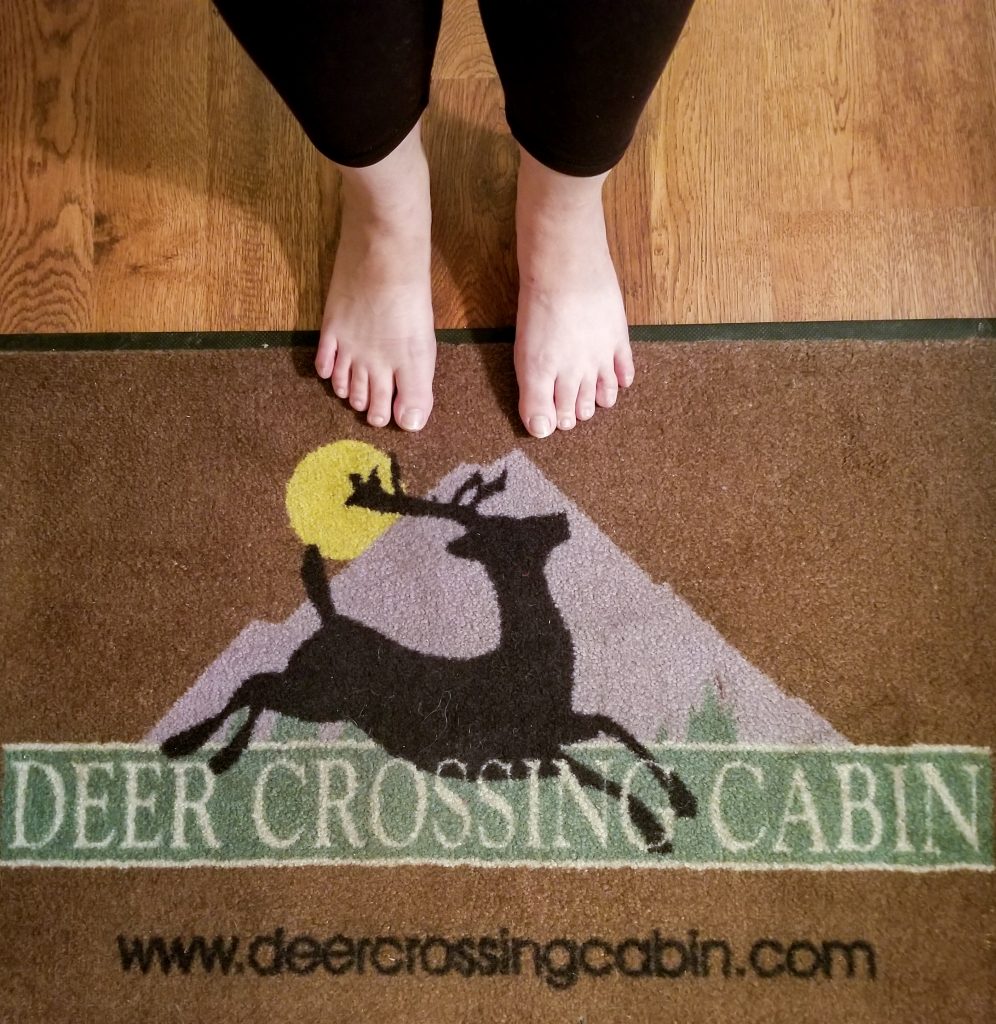 It is almost impossible to go on a weekend getaway and not eat your way through where ever you go. The first night in we grilled some burgers but the next day we ate… and we ate A LOT. My sister-in-law, Katie, and I both regretted wearing high wasted jeans.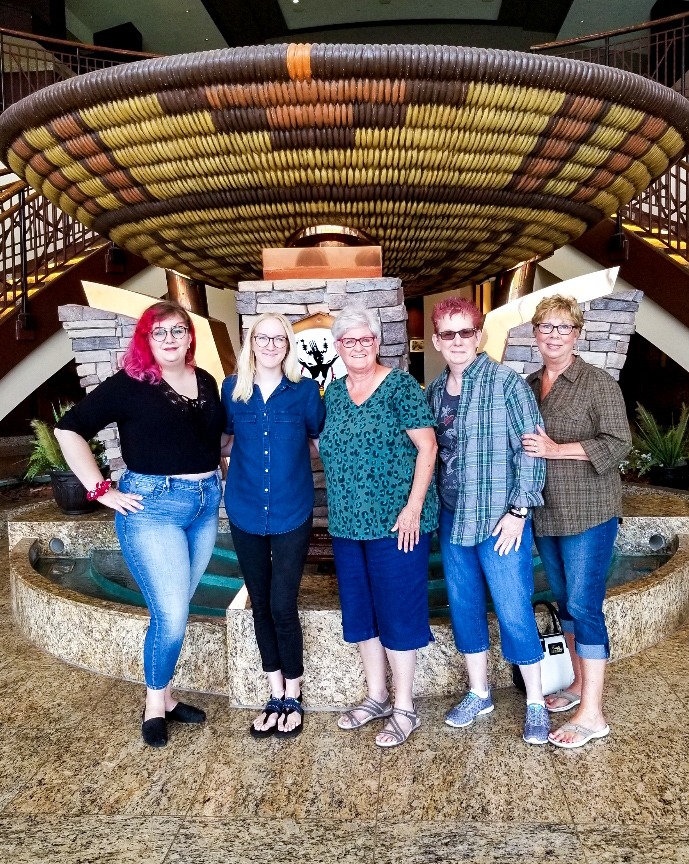 The first restaurant we hit up was of course the Gathering Of The Nations buffet at the Inn Of The Mountain Gods. I wish I took some photos but I was too in awe of all the delicious food. They had everything. Mexican, Italian, Oriental, good ole home cooked comfort food, a create your own omelette bar, and of course a massive dessert bar. Let's just say I'm surprised I didn't eat myself into a food coma because there was so much to eat.
That night we decided to eat dinner at Casa Blanca, a must have when you go to Ruidoso if you like Mexican food. I ate their taco salad when Joe and I went for our anniversary so decide to try something new. This go around I ordered the chicken nachos… and they were glorious.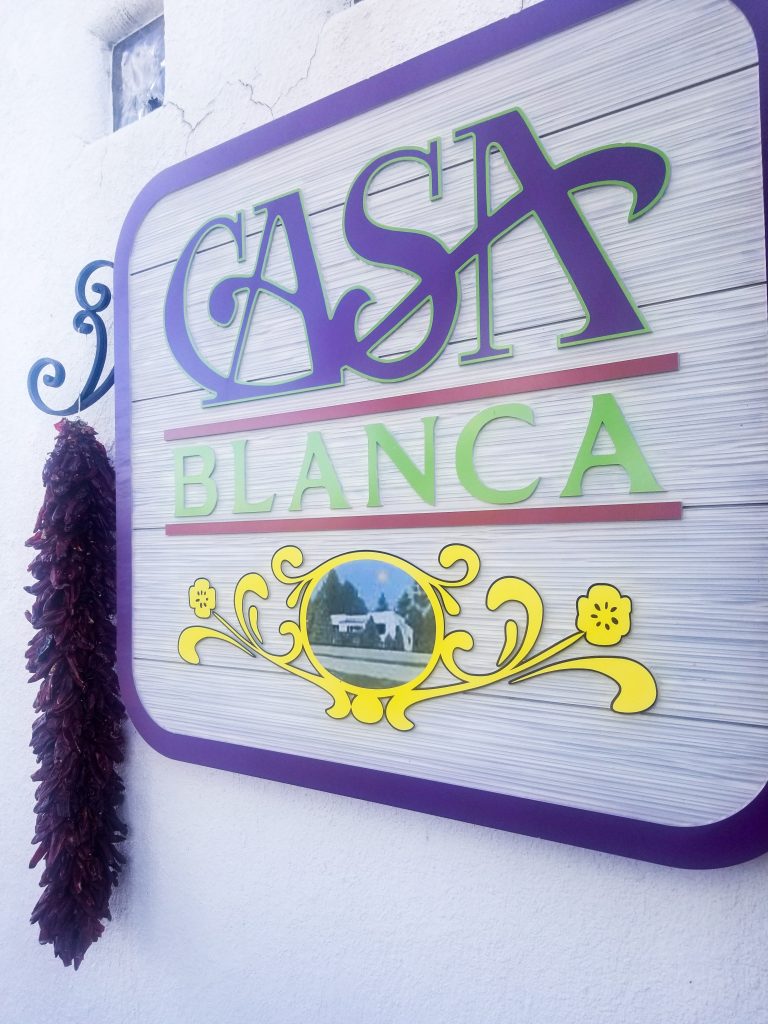 In between the Buffet and Casa Blanca we had to do some shopping! We parked our car on one end of Sudderth and walked the shopping district. It was a great way to walk off all the food we just ate at the buffet… and who doesn't love shopping?!
Every time I go to Ruidoso there are 2 shops that I HAVE to visit. The first is Sweet Retreat. Sweet Retreat is an AMAZING candy and fudge shop… I totally bought 1lb of their peanut butter and chocolate fudge because why not?!
The next shop that is a must see or must visit is the Rocky Mountain Christmas Shop. (If you head to my Travel highlight on Instagram you can see a peak of this shop!) It is Christmas year round in the Rock Mountain Christmas Shop and the owner makes sure you feel the holiday spirit. If you are looking for unique and affordable Christmas decorations, then I guarantee that you will find something here.
On the last day after we checked out of our cabin, we decided to eat brunch at The Log Cabin Restaurant. Everyone ordered breakfast but I was the odd one out. I ordered their New Mexico Philly with a half order of biscuits and gravy. Everything looks and tasted AMAZING. I had a few bites of their pancakes and they were so delectable. Light and fluffy like a pancake should be but not too sweet either.
I just got home but am so ready to go back. Joe and I plan to go for our 5 year anniversary and it cannot come any sooner.
Where do you like to go to get away? The mountains, ocean, or maybe the city? Let me know below and be sure to share this post with your friends and family!