Disclaimer: Items in this post were gifted for promotion. All thoughts and opinions are mine and mine alone!
Spring is here and with a new season, new trends tend to show up. One of the most popular trends that I am seeing all over social media is the Cold Shoulder trend.  Shirts, Dresses, Sweatshirts, every brand is hopping on this trend and I can see why, the style is super cute and super modest!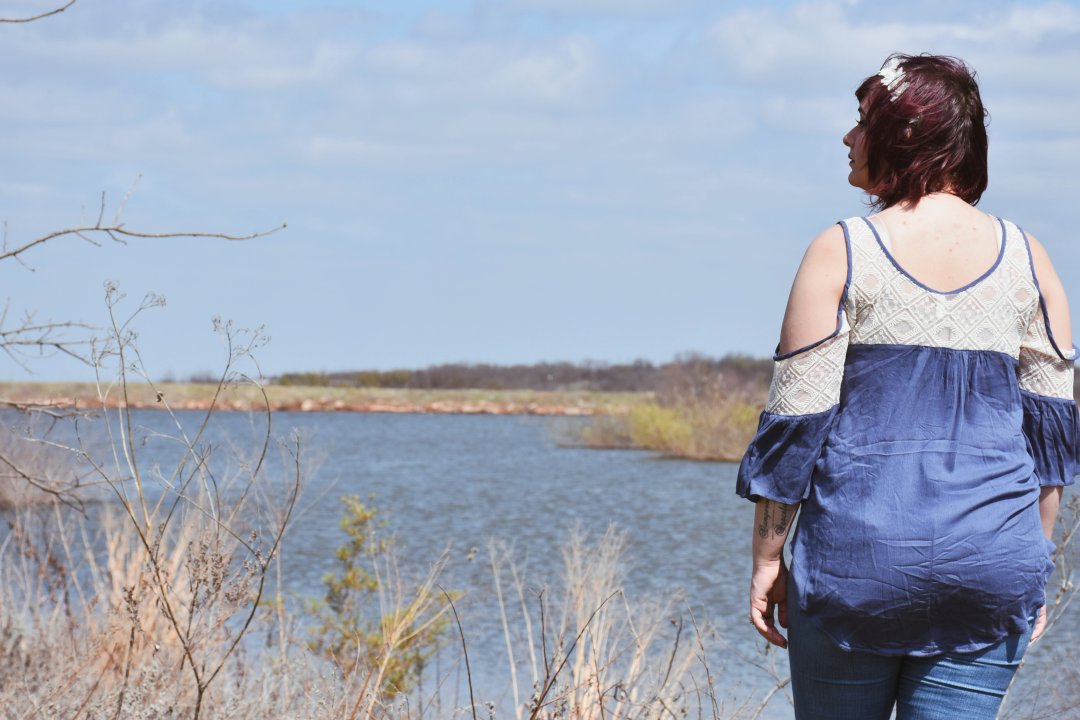 Being a stay at home mom my outfits typically consist of yoga pants and tshirts, even before I was a mom I didn't really care for the latest trends but this is one that I can back! PinkBlush has some of the cutest cold shoulder tops and dresses it was hard for me to make my decision when ordering for this post but I chose a darling, blue cold shoulder top with a mesh neckline.
I ordered the shirt in a Large and it fits very loose, I honestly probably could've ordered it in a medium for a better fit but this way I can wear the shirt with leggings, pants, and skirts! The quality of the shirt is amazing and perfect for spring and summer weather. The shirt is made out of light weight material and flowy. I will definitely be rocking it through the spring/summer seasons!
PinkBlush is a trendy online boutique that specializes in maternity clothes. I know what is going through some of your minds right now, no I am not pregnant again. PinkBlush also carries a regular women's line featuring a lot of the same styles! Right now they have a large variety of cold shoulder items so if this is a trend that you can see yourself wearing, I highly recommend checking out their site!
What is your favorite spring trend? Is it cold shoulders or something else? Whatever it is let me so I can check it out and fall in love with it too!